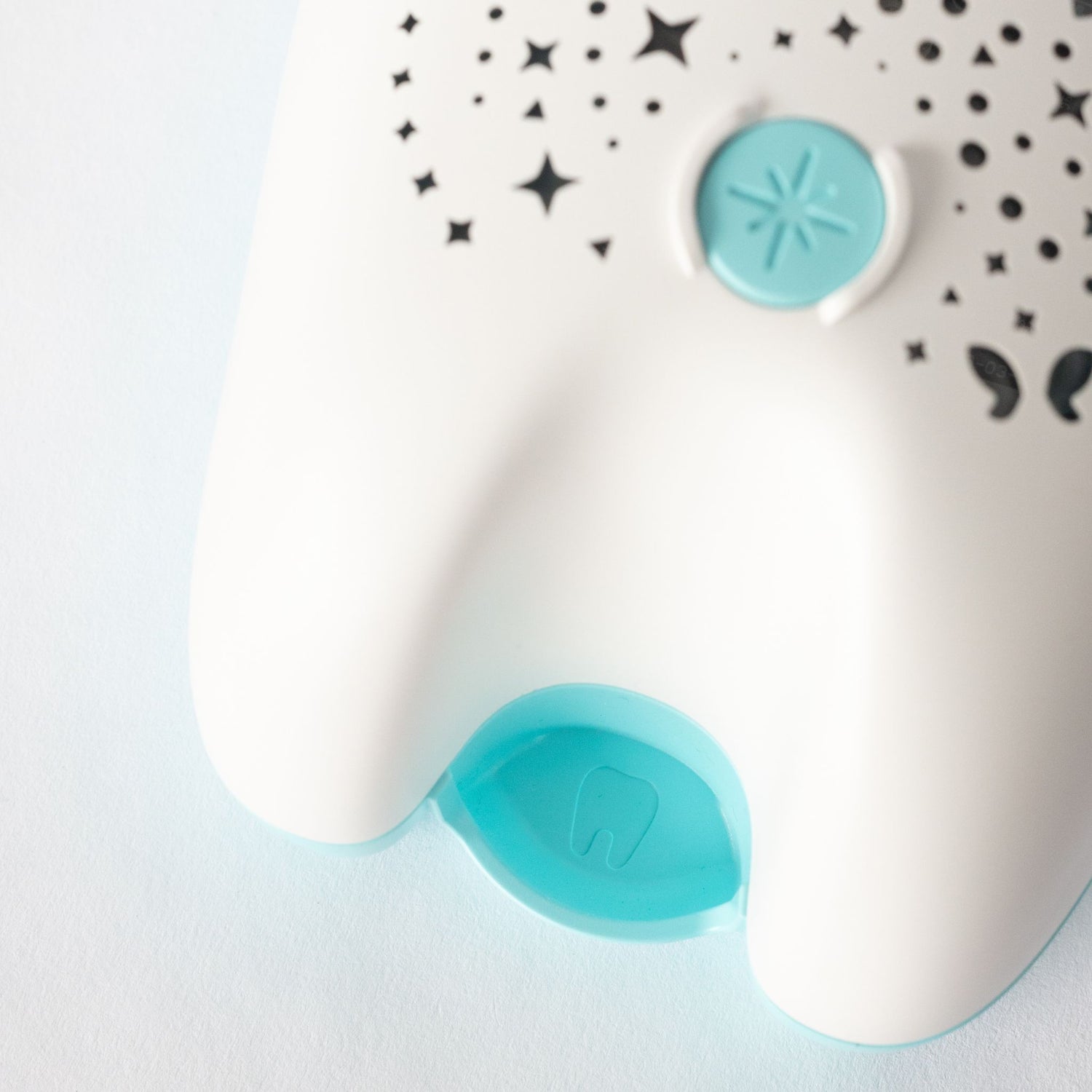 How it works
Step 1: Read the Tooth Fairy Flylight Storybook
Discover the tale of the magical Flylight invention that shines a lost-tooth signal to fairyland. Plus, learn how tooth fairies create sparkles out of lost teeth, especially ones that are well-brushed.
Step 2: Name your tooth fairy
There are lots of tooth fairies collecting lost teeth, and one has been selected just for you. Flip to the last page of the storybook to give your very own tooth fairy a name.
Step 3: Place a lost tooth in the tooth tray
The magic signal is ready to launch once a lost tooth is placed in the front tray. This designated spot helps tooth fairies easily collect a tooth.
(Have a lost tooth that's truly LOST? Not to worry! Check out our FAQs)
Step 4: Turn on the Flylight
Press the teal sparkle button on the Flylight and watch as the colorful magic begins to shine up and fill the room, sending a lost-tooth alert straight to fairyland!
Your tooth fairy has been signaled! Climb into bed, your tooth fairy will be on the way soon!